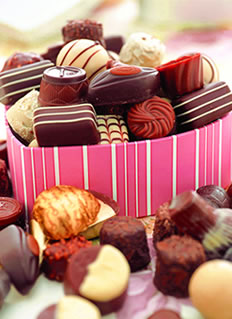 Chocolate
OF THE MONTH CLUB
Independently rated #1 for seven years running 2010 - 2016!
Highest Quality - Premium chocolates hand-crafted from the finest and freshest ingredients!
Backed by our exclusive "They'll Love It!" Guarantee!
FREE SHIPPING every month in the Continental U.S.!
Personalized gift announcement and Chocolate Lover's Newsletter!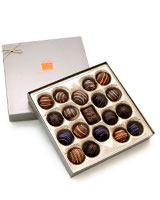 We work hard to bring you the very best!
Previous selections of the Chocolate of the Month Club include:
Milk Chocolate Tiramisu Truffles
Dark Chocolate English Toffee Truffles
Dark Chocolate Orange Crèmes
White Chocolate Strawberry Crèmes
Milk and Dark Chocolate Pecan Clusters
Milk and Dark Chocolate Almond Clusters
Milk Chocolate Covered Caramels
Dark Chocolate Covered Caramels
Milk Chocolate Covered Cherries
Dark Chocolate Covered Cherries
Raspberry Milk Chocolate Truffles
Vanilla Bean Dark Chocolate Truffles
Milk Chocolate Toffee Crunch Clusters
Dark Chocolate Toffee Crunch Clusters
Praline Milk Chocolate Truffles
Cinnamon Latte Milk Chocolate Truffles
Mint Chocolate Chip Dark Chocolate Truffles
Champagne Dark Chocolate Truffle
And more!